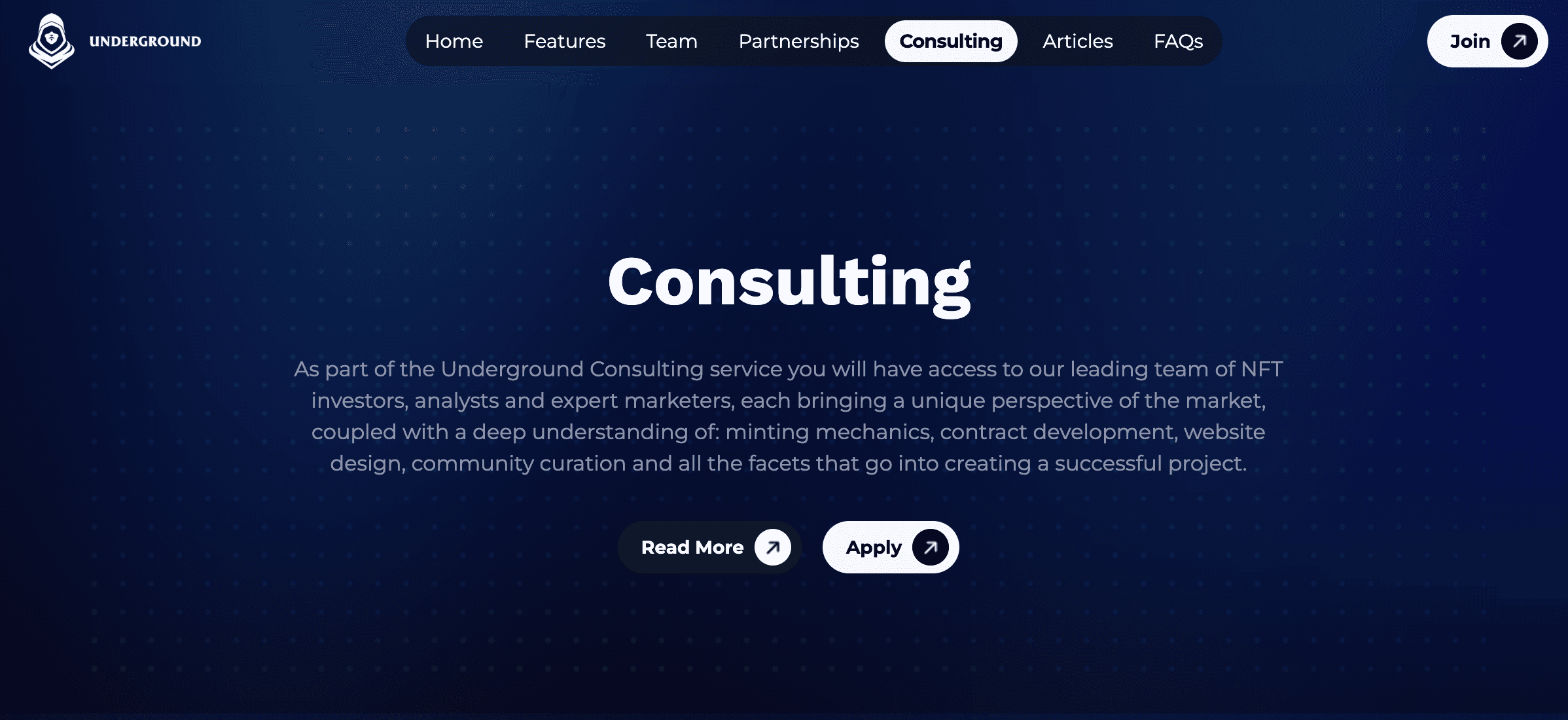 As a team, we are expanding our core competencies into an area that we are confident in delivering a high level of value and expertise; parallel to how we've developed one of the most sought after NFT communities in the space.
The NFT space has dramatically changed throughout 2022 and 95% of projects continue to struggle and gain traction to achieve long term success.
2020-2022: Our core team at Underground profitably invested 9,000+ ETH across major projects; including thousands of projects in 2022.
This has given us an eye for success and true understanding of the difference between projects that succeed and those that fail.
Our mission has always been to define NFT culture which has led us to expand the Underground brand with our NFT Consulting service.
The Objective: Curate and empower visionary founders and forthcoming projects we believe are creating something meaningful for our space.
We believe that our combined experience of successful traders, investors, marketers, developers and analysts, have given us the optics to align projects with their vision and guide them to success.
Rapid changes in market conditions require NFT projects to adapt quickly to the sentiment in order to gain the attention of market participants. 
Our unique 3-pillar implementation method has been carefully crafted to deliver value to projects by leveraging: specialist knowledge, market experience and diverse skill sets that establish a better standard in Web3.
If you are a founder or working closely with a project and would like to explore the possibility of having our team assist you, complete our short application form and our NFT Consulting team will get in touch to discuss your project if there is a good fit:

© 2023 Underground. All rights reserved.